Our knee design is a passive mechanical device that swings freely in both flexion and extension when unweighted, but when weighted prevents flexion while simultaneously allowing free extension. This functionality works throughout the gait cycle regardless of joint angles or ground reaction force locations.
Our Patients
Lower limb amputation is a major issue. Each year 50,000 people need a prosthetic knee as a result of a leg amputation. For those patients, learning to walk again can be hard. Traditional mechanical or hydraulic knees have a steep learning curve to place the leg in a stable position for each walking step. Microprocessor knees do much of this stabilizing work automatically, but at significant expense, and their delicate electronics require extra care and recharging. The Xonotiv Knee is a novel, passive mechanical prosthetic knee that offers stability regardless of amputee technique and without the need for expensive power or electronics. The Xonotiv Knee prevents buckling while simultaneously allowing the user to walk safely based on whatever leg motions the user is able to generate.
Our Innovation
A single-axis, passive mechanical device that enables safe, efficient human movement, without much energy use
Allows amputees to walk farther, safer, and sooner
Provides the benefit of knees costing ten times as much
Less expensive, lower maintenance, higher reliability
Fits within existing Medicare reimbursement codes
Not subject to FDA approval (Class I medical device)
Also applicable to robotic and exoskeleton platforms in a variety of markets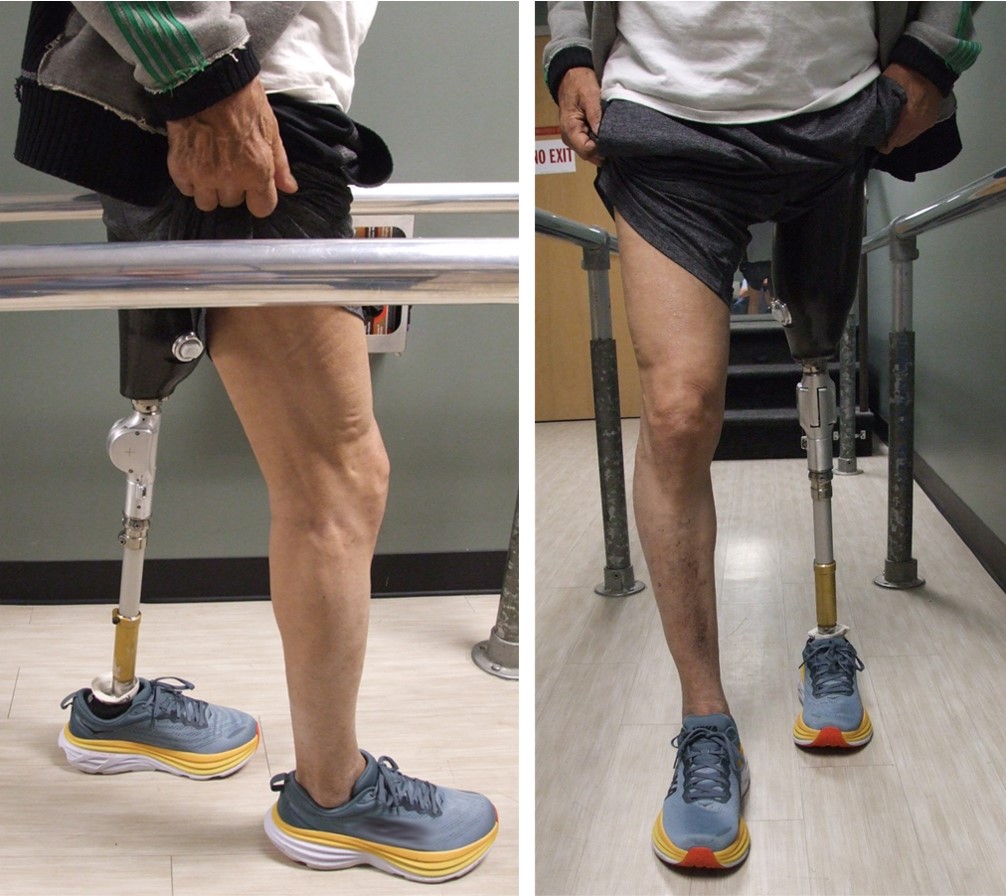 Our Vision
To enable amputees to walk farther, safer and sooner compared to traditional prosthetic solutions available today. Our mission over the next five years is to develop and introduce this novel prosthetic device, first as a knee for amputees and later as a joint or component in robotic and exoskeleton systems. The company is a bootstrapped startup with its own proprietary technology.
Our Team
Paul Pomeroy, Founder: Mr. Pomeroy is Xonotiv's founder and inventor of the Xonotiv Knee. Mr. Pomeroy's career spans 20 years of specialization in engineering, finance, general management, and entrepreneurship, from large companies to startups, foreign and domestic. His experience includes corporate development, joint ventures, acquisitions, spin-outs, and venture capital. He was the COO of a data analytics startup and helped guide that firm through breakeven and going public, creating 75 jobs and $50 million in shareholder value. Earlier, Mr. Pomeroy worked in both aerospace manufacturing and design engineering. He is adept at integrating complex systems and creating and managing innovation.
Adam Arabian, Ph.D. P.E.: Dr. Arabian has extensive experience in the design and testing of prosthetic devices. He served as lead engineer on the DARPA funded "Revolutionizing Prosthetics 2009" program at Johns Hopkins Applied Physics Laboratory, was Director of Product Engineering at Orthocare Innovations, and was responsible for leading the development of several prosthetic products currently on the market. He is the former Chair of Mechanical Engineering at Seattle Pacific University, and advises prosthetics groups with an emphasis on low-tech and low-cost devices for global markets.
Advisors
Glenn K. Klute, Ph.D. Dr. Klute is a Research Career Scientist with the Dept. of Veterans Affairs, VA Puget Sound Health Care System, and an Affiliate Professor of Mechanical Engineering at the University of Washington, Seattle. Dr. Klute has been conducting research with lower limb amputees for 19 years; his intimate knowledge of prosthetic technology helps ensure the success of this project.
Brian Glaister. Mr. Glaister is an entrepreneur and engineer with experience developing and commercializing technologies for people with disabilities, and is well-versed in the challenges faced by amputees and caregivers. With experience as a senior executive of commercial-stage medical device startups, he knows how to navigate the paths toward commercialization of prosthetics and orthotics. Mr. Glaister also held research positions at the VA and the Institute for Disability and Rehab Research.
Douglas Smith, M.D. Dr. Smith is an orthopedic surgeon at Harborview Medical Center. He previously worked with both the VA and Military Amputee Programs on a national level. He is emeritus Professor of Orthopedic Surgery at the University of Washington, specializing in orthopedic trauma, amputation surgery and rehabilitation. Dr. Smith was editor for the Atlas of Amputations and Limb Deficiencies, served as Medical Director of the Amputee Coalition, and as a consultant to US Military Amputee Centers.
Bob King. Mr. King has over 30 years of experience leading organizations from Fortune 100 companies to $10M privately held concerns. Prior to starting interim management and consulting firm C.O.O. Services, he served as President of a national manufacturer of office supplies, growing sales over 300%. Mr. King served in executive capacities for Georgia-Pacific and Unisource Worldwide. He also serves on the board of two for-profit companies and several charitable organizations. Mr. King received his undergraduate degree from Middlebury College and MBA from Emory University.
Stan Shull. Mr. Shull is Principal Consultant at Alliance Velocity, where he advises companies on growth and exit strategies. Mr. Shull has 25 years of experience in the aerospace and software industries. He worked on civil satellites programs, military space initiatives, and NASA's Space Station. He directed R&D, corporate strategic planning, and ran partnerships and alliances for four startups. He developed, negotiated and managed dozens of strategic partnerships, and played a key role in driving four successful exits by acquisition or IPO. Mr. Shull holds a BS from MIT and an MBA from Harvard.
Dale M. Willard, Ph.D. Mr. Willard is a serial entrepreneur, consultant, investor, and chemist. He led two successful startups, both acquired by Mettler Toledo. He has raised +$10M through government grants, industrial partnerships, sponsored research projects, and private equity. He serves as expert proposal review panelist for NIH, NSF, DOE, and others. He received his PhD in Analytical Chemistry from Colorado State University in 1999.
Press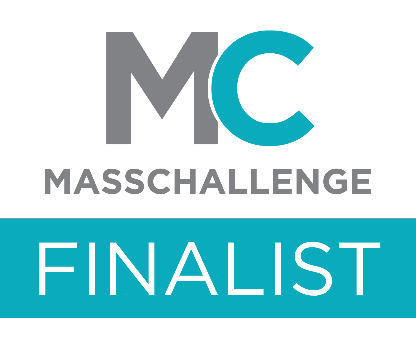 Xonotiv LLC was selected for MassChallenge's 2022 US Early-Stage Cohort.
Xonotiv joins more than 200 startups invited to participate in this year's program.
Seattle, Washington, 7/12/2022 – Yesterday, Xonotiv was selected to participate in the MassChallenge 2022 accelerator program. Xonotiv was one of over 1,000 other startup applications for this year's program.
"We look forward to participating in this year's MassChallenge program. It is an honor to be selected, and it will help us build the company and forge critical new relationships," said Paul Pomeroy, Xonotiv's founder.
By participating in this accelerator, Xonotiv will receive unrivaled access to a global network of partners, experts, and mentors; residency options; market access opportunities; and more to bolster Xonotiv's efforts in bringing the Xonotiv Knee to amputees for zero cost and zero equity.
About Xonotiv
Founded in 2015, Xonotiv is a biomedical device startup dedicated to developing innovative technology for applications in prosthetics, exoskeletons and robotics. To learn more about Xonotiv, visit www.xonotiv.com.
About MassChallenge
MassChallenge is the global network for innovators. Headquartered in the United States with eight locations worldwide, it is the non-profit's mission to help bold entrepreneurs disrupt the status quo and create sustainable change. Since launching in 2009, MassChallenge has run programs in 18 countries, supported more than 3,000 startups from around the world, and awarded over $17M in equity-free cash and prizes. Learn more about MassChallenge at masschallenge.org.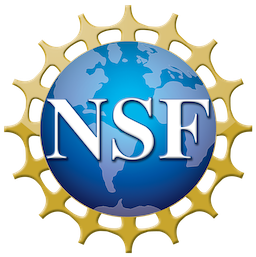 Xonotiv Awarded
Competitive Grant from the National Science Foundation
Small Business Innovation Research Program Provides Seed Funding for R&D
Seattle, Washington, 1/20/2021 –Xonotiv LLC has been awarded a National Science Foundation (NSF) Small Business Innovation Research (SBIR) grant for $988,000 to conduct research and development work on a novel prosthetic knee for amputees.
Each year 55,000 people need a prosthetic knee because of leg amputation. One might think that the solution involves artificial knee joints made with microprocessors or bionics, or some other device not far from Hollywood movie scripts. But to walk again, most amputees face a much more pedestrian array of technology. In fact, only about 10% of amputees will ever receive a high-tech, computer-controlled prosthetic knee because of their high cost and stringent physical requirements. Consequently, most amputees must make do with traditional mechanical knees that haven't changed in decades and require extensive training to use. Xonotiv seeks to remedy that with a novel knee that requires no power or electronics yet is more intuitive and safer to use.
"NSF is proud to support the technology of the future by thinking beyond incremental developments and funding the most creative, impactful ideas across all markets and areas of science and engineering," said Andrea Belz, Division Director of the Division of Industrial Innovation and Partnerships at NSF. "With the support of our research funds, any deep technology startup or small business can guide basic science into meaningful solutions that address tremendous needs."
"We are grateful for this opportunity to continue our development of this important biomedical device," said Paul Pomeroy, Xonotiv's founder. "NSF has been an important partner and supporter of our mission, and this Phase II grant will help us build upon the proof-of-concept success we demonstrated in Phase I."
Once a small business is awarded a Phase I SBIR grant (up to $256,000), it becomes eligible to apply for a Phase II grant (up to $1,000,000). Small businesses with Phase II grants are eligible to receive up to $500,000 in additional matching funds with qualifying third-party investment or sales.
Founded in 2015, Xonotiv is a biomedical device startup dedicated to developing innovative technology for applications in prosthetics, exoskeletons and robotics. To learn more about Xonotiv, visit www.xonotiv.com.
About the National Science Foundation's Small Business Programs: America's Seed Fund powered by NSF awards $200 million annually to startups and small businesses, transforming scientific discovery into products and services with commercial and societal impact. Startups working across almost all areas of science and technology can receive up to $1.75 million in funding to support research and development (R&D), helping de-risk technology for commercial success. America's Seed Fund is congressionally mandated through the Small Business Innovation Research (SBIR) program. The NSF is an independent federal agency with a budget of about $8.1 billion that supports fundamental research and education across all fields of science and engineering. To learn more about America's Seed Fund powered by NSF, visit: https://seedfund.nsf.gov/.
Contact Us
Start a conversation with us today.